Fear of Obtaining Mortgage Holding Back Some SW Florida Buyers
Headlines the past few years have painted a bleak picture for those attempting to get a mortgage, and for good reason.  After the downturn banks over-reacted and added several layers of verifications and procedures in hopes of insuring they wouldn't face losses in the future or be forced to buy back loans from regulators.  Mistakes were made by the government and banks.  This held the recovery back, but real estate still found a way to recover.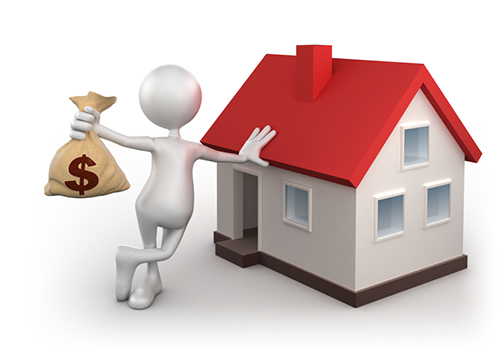 Many do not know there are new programs out there and buyers can get financing today.  For instance, persons who lost their home to foreclosure or experienced a short sale 3 or more years ago may qualify now.
There is a program for 1st time home buyers (anyone who has not owned a primary residence in last 3 years) that allows them to purchase a home for essentially $1,000 of their own money.  They need a minimum FICO score of 640 and must not make more than $66,025 for a family of two and $69,600 for a family of three.  A $10,000 2nd mortgage can be used at 0% interest for the down payment and closing costs.  The property must be located in a federally designated target area.
Jumbo Loans  Traditionally Jumbo loans in lee County were anything over about $417,000  We have a lender that now has the option of treating your loan as a jumbo loan at $250,000.  They portfolio the loan, so they can use business funds as an eligible asset for reserves and as a down payment source, which is huge.  The lender is able to take a common sense approach to the loan versus a hard and fast rules and regulations placed by the government.
While $250,000 doesn't sound like a jumbo loan, it's nice that a lender now has the option to lend their own money with different guidelines.  They can do so with as little as 10% down.
We also know of a program whereby the buyer can pay cash for the home and then refinance and take cash out within 6 months.  This is helpful when the buyer has cash but doesn't really want to tie it up and is looking at a hot property.  Many homes are selling with multiple offers and the cash offer often times wins because financing and appraisal isn't an issue.  Many homes are selling above appraised value because appraisers are looking at past sales and the market has been rising.
Credit scores are set to rise and credit agencies are treating medical debt differently than in the past.  Some people will see their scores go up.
The reason many buyers have remained on the sidelines is because of fear.  Fear of the process and fear they won't qualify for a mortgage.  We will be setting home buyer seminars to explain the process to buyers and have lenders look at your credit and tell you if it's possible.  Buying a home doesn't have to be scary when you have someone holding your hand and walking you through the process.
Lastly, we have a way to lease-option a home so you can lock-in your home and move in before you own it.  We have an investor that purchases the home on your behalf and leases it to you and there is an agreement that you can buy it anytime in the next 5 years for set prices.  This is a good program for those with credit issues but know they can purchase in a year or two when their credit is better.  It creates stability for the family, especially those with children looking to get into a school zone.
The bottom line is there are more choices now.  Call us today at 239-489-4042 and see if buying a home is in your future.
To view our Listings in Hi Definition, visit www.HomesinHD.TV or click on our playlist below

Visit our Google+ Business Page
Feel free to view our Virtual Tours .
RE/MAX Realty Group – Ellis Team
Fort Myers Real Estate Agent
7910 Summerlin Lakes Dr
Fort Myers, FL 33907