SW Florida Hurricane Tips From a Top Agent
It's getting that time of year again when the tropics begin to heat up.  The newspapers and TV stations do a good job of educating people how to survive a storm.  We thought we'd give you our insights and tips from an agent perspective.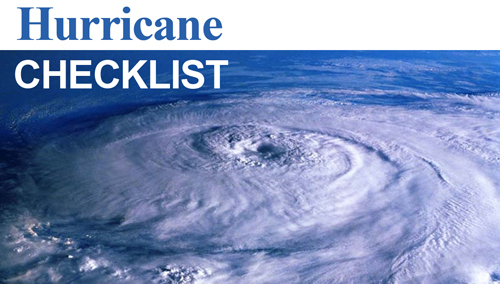 Remove for sale signs from yard.  You don't want that becoming a projectile in a storm
Purchase a Hi Definition antenna for your TV. TV stations broadcast over the air in digital format and Hi Definition.  If you have a Hi Def TV you can receive these broadcasts over the air for free with $10 antennae. Mine has a 35 mile range and picks up stations from all over, including Sarasota and Tampa.  Those old portable hurricane TV's probably won't work anymore as the standards have changed
If you have hurricane shutters, roll them down or slide them and lock into place and test them out.  Over the years dirt, frogs, and other creatures can jam up the tracks.  The time to work on these is before the storm
Be sure to go around your yard and look for loose items.  Pay particular attention to your lanai and bring items inside that could blow around
Do not cut pool screens.  It is true pool screens add resistance and could help bring down your cage in heavy hurricane force winds, but why cut them?  You'd be better off removing spline and the screen and installing the screen after the storm.  When you cut the screen you remove any chance of using it again
Park your cars against your garage door inside your garage.  Experts will tell you this doesn't work.  Since your garage door may be the least protected exterior item on your home, I just don't see how reinforcement behind the garage door could hurt.  It's no guarantee, but sometimes little things can help
Purchase a Sawzall, also know as a reciprocating saw.  These are very useful in cutting down debris after a storm. We had one client take down his entire pool cage that had collapsed in Charley after the storm.  Sometimes debris can block your exit to your home, so it's nice to cut your way out if need be
Keep an axe in your home.  Rising waters are usually more dangerous than high winds.  If the waters were to rise, you might want a ladder and an axe. In Katrina people in New Orleans used axes to cut wholes in their roof from their attic.  They were forced up in their homes due to rising waters.  You'd hate to survive high winds only to drown in your own home
Buy lots of water-If the electricity goes out, you may not be able to count on having good drinking water
Fill up your car with gas ahead of the storm.  Buying gas after a storm is never fun, and nearby stations could be out
We've created a Hurricane Tips Page on our website at Topagent.com with more tips.  We'll have an updated video you can watch on our YouTube Channel www.YouTube.com/brettellisfl with many more tips you might not think about.  We've lived through and flourished through several storms, and we want you to as well.  A storm doesn't have to be as scary as it sounds if you prepare ahead of time.
If you stay, be prepared.  The decision to stay or evacuate is yours.  Listen to the experts, and know what you're going to do before so you're not caught off-guard.  Be sure to visit our complete checklist with more tips online.
Good luck and have a safe hurricane season!

View our July 2014  SW Florida Real Estate Market Update
To view our Listings in Hi Definition, visit www.HomesinHD.TV or click on our playlist below

Visit our Google+ Business Page
Feel free to view our Virtual Tours .
RE/MAX Realty Group – Ellis Team
Fort Myers Real Estate Agent
7910 Summerlin Lakes Dr
Fort Myers, FL 33907