We've been saying for months the next round of foreclosures to hit the market may be higher priced than recent rounds.  Testament to that fact one just arrived today for over $1 Million.  We are expecting another $1 Million+ property within a few weeks on Captiva Island as well.  To date banks have cleared out many of the vacant investment properties that were built as part of the boom back in 2004-2006.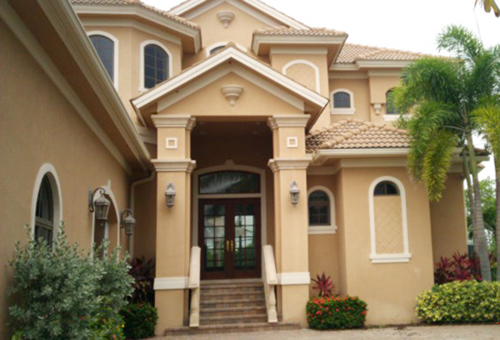 The higher priced properties tended to cater to wealthier borrowers who perhaps lived in the home, at least part time, and could afford to ride out the bad economy longer than investors who ran for the hills when values turned upside down and were over extended.  While higher priced borrowers too may well have been over-extended, many had the wherewithal to ride it out, but their days have also been numbered.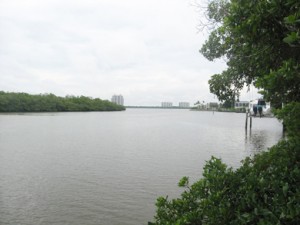 Case in point is our newest listing, which is a spectacular bay front home in Bonita Springs.  It is a 2 story home and features an elevator, a large black pool, a Viking grill on lanai for superb outdoor entertaining, and a gourmet kitchen with all the extras.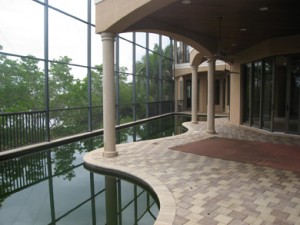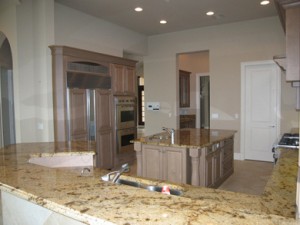 Every bedroom features a bay view.  The property has 2 docks both with boat lifts, a 3 car garage, and wide open views from the family room.  The property is located at the end of the street on a cul-de-sac so the home is essentially at the end of a peninsula.  The property is very private and is an entertainers as well as a boaters dream home.
The home was purchased for $2.25 Million in 2007 and is now on the market at $1.51 Million.  The home has 3 bedrooms and a den along with 3 full baths plus 3 half baths. The home has 5,124 Sq Ft of living area.  Click to view the home online or take a Virtual Tour.
We've seen a concerted effort by banks to avoid foreclosing on these expensive properties.  A few large banks have contacted us with lists of and asked us tow work with selected borrowers to sell their home short now versus foreclosing later.
Imagine that fact.  A few short years ago banks were reluctant to process and approve short sales, and now they're coming to experienced Realtors and asking for assistance with their customers to effectuate a short sale.  Even though the banks have identified their own customers they'd like to do workout a short sale with, they recognize the short sale is a complicated process and they want experienced agents to counsel their borrowers and market the short sale to buyers.
You might ask why a bank would do this.  The answer is it's less expensive to consummate a short sale than go through the foreclosure process paying whopping legal bills all the while the property is not being maintained.  This process leads to a deteriorating property and a lower sale later on.  Banks are simply attempting to minimize losses.
In these cases it may make sense for a buyer to consider a short sale, or one of these high end foreclosures.  If you're finding today's economic environment challenging, call an experienced Realtor today and learn about options you might not have even known existed.  We just might be able to help you in these tough times and help you move forward instead of looking back.